April 15, 2021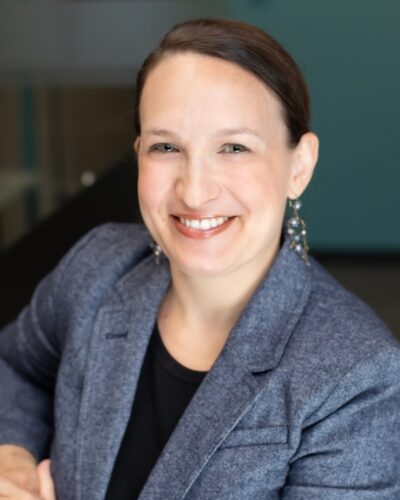 by Jillian Rosen, VP for Community Investment
As a child I spent a lot of time with my grandparents in rural upstate New York. My grandfather was particularly fond of hiking in the woods (sans any marked trails) and took me along with him. Most of the time we would set off from their house and spend hours making our way through the forest; always our first task was to find for ourselves a walking stick. This ritual of searching out our walking stick was something I looked forward to as much as the hike itself. It provided us with stability, a sense of purpose, and something to literally hold onto as we ventured onto unknown paths.
And what does any of this have to do with AAACF? Since the release of the 2020 Washtenaw County Capital Report, AAACF has been blazing new trails by investing $1.7M+ into local social impact projects that produce both a financial and social return. The findings in the Report have galvanized us to walk differently through the woods of Washtenaw County's local economy. We want to keep enlisting others to walk along with us in investing locally for impact (impact investing!)!
As a big step forward, AAACF is piloting an upcoming event: an Investors Salon featuring national philanthropic expert Eileen Heisman and three of AAACF's impact investees. This groundbreaking event for our community (and for community foundations) centered on local impact investing is an exploration into uncharted woods as we search for a more equitable and inclusive local economy.
While the Investors Salon had a targeted invitation list, investing locally for impact is open to any interested partners, and we need maximum collaboration to address these imperatives:
Mainstream financial capital in Washtenaw County under-invests in areas with high poverty and neighborhoods where people of color are a majority, resulting in a persistent inequitable local economy, which must change.
AAACF is becoming a local mission investor to shape an equitable Washtenaw County where access to economic opportunity (in the form of investment capital) is not constrained by race, concentrated wealth, or geography (investing beyond downtown Ann Arbor).
We are answering our community's call to nourish a network that will become a foundation for an equitable local economic system. As we do so, we will use our voice and platform to share stories of opportunity and progress.
Untapped investment opportunities exist and we will create the conditions to change the flow of capital (at least $2B at work annually!). Locally owned small businesses constitute 70% of the county's corporate ecosystem and locally owned businesses keep as much as 48% of capital in our local economy.
It is the smart thing to do and the right thing to do: We will no longer ignore economic potential and we will work with others to increase investments in areas with high poverty and neighborhoods and businesses of people of color.
By reaching out to Washtenaw County banking officials, investment advisors, local government & elected officials, entrepreneurs, and philanthropists for the Investors Salon, we hope to forge new partnerships and paths in our local economy that result in positive social and financial outcomes for all in our community. The Investor Salon, like my grandfather's walking stick, is a tangible first step in our community's development of local impact investing that contributes to an equitable and inclusive economy.
I hope you stay with us as we continue on this critical exploration and if you have interest in talking about local impact investing, please reach out to
me
! The joy is in the journey, together!