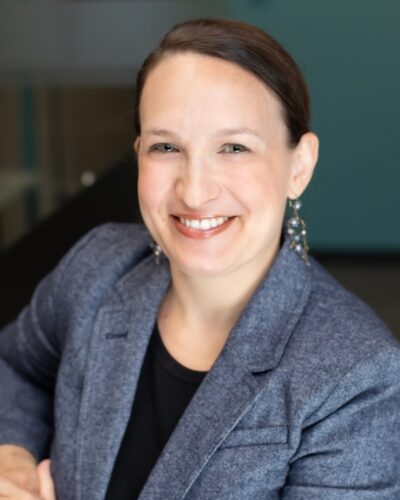 Special Assistant to the President & CEO, Administration
---
Jillian Rosen
As the Special Assistant to the President & CEO, Jillian will work with the CEO to develop and manage special projects, including alliances and partnerships to advance the Foundation's vision of "driving systems change in Washtenaw County." After earning her BA in anthropology from the University of Maryland, Jillian worked in the nonprofit sector where she had the opportunity to work on issues that she is passionate about: social justice, poverty alleviation, and youth engagement in philanthropy.
This initial experience in the nonprofit sector concretized her understanding of systemic injustice, which in turn fueled her desire to return to school at Brandeis University, where she received an MBA and a Masters in Professional Leadership. When her family determined to move to Ann Arbor, the Community Foundation seemed like a perfect fit given Jillian's understanding of strategy, people, and what makes communities thrive. Jillian's belief in an ethos of tikkun olam, or repairing the world, gives her a passionate desire to make the world a better place through philanthropy and community partnerships.
What is your favorite thing to do in Washtenaw County?
Getting outdoors and accessing the amazing parks we have. The outdoor space in our area is truly a gem, and with two little ones, the outdoors is a space where we can all thrive.
What I can help you with:
Learning about community trends and needs
Connecting you to resources at the Foundation and in the broader community
Finding support for you to develop your exciting idea about how to improve Washtenaw County
Learning about place-based impact investing to benefit our community
Conversations about our Washtenaw County impact