August 24, 2022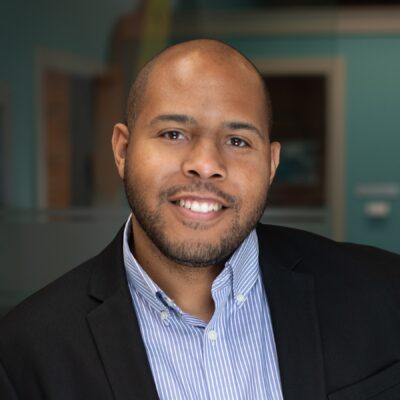 by Sean White, Former AAACF Impact Investment Manager
When the foundation started its impact investing journey a few years ago, our hope was that we would be able to catalyze growth and opportunities across Washtenaw County. Over the past two years, we have made a number of investments into community-oriented financial institutions with a track record of providing both monetary and impact returns. In turn, those institutions invest directly into businesses in our area – providing value through job creation and retention, and services and resources to the community. We are excited to share with you how a recent investment has brought a dream to reality, and how dozens of our community members are benefitting.
After graduating from college, Dr. Christina Violante, was compelled to enter the human services sector and served as a Social Worker for many years, helping to reunite refugee children from Central and South America with their family in the United States. She leveraged her skillset and degree in psychology to connect with youth in foster care, but as she was serving in her role, she began to realize that there was a need for attention to the physical aspects of trauma and stress that many of her clients faced. So, she decided to head back to school and become a Chiropractor!
By the time she had signed up for classes, Dr. Violante had seen the data – as of 2019, 95% of Chiropractors were White and 75% were men. She desperately wanted to make the industry more diverse and be accessible to a diverse group of patients. After serving as an associate, she made the bold decision to venture out as an entrepreneur and launch her very own practice. But, she soon learned that without access to friends and family with resources to invest, it can be extremely difficult to secure enough capital to get started, "I worked really hard to put a business plan together that I was confident would be successful, but because I didn't have any assets and still had student loans, banks were deciding not to underwrite my business".
After a car accident and a sizable bill for the damage, her dream of opening her business seemed to be drifting away. Fortunately however, her coach at the Small Business Administration Development Center shared information about Michigan Women Forward's (MWF) Endurance Loan Program. The Ann Arbor Area Community Foundation made an investment in MWF in 2020 with the hopes of providing women entrepreneurs the necessary capital to start and scale their businesses. Dr. Violante was able to secure a loan along with a grant and opened Collective Culture Health and Chiropractic on April 11, 2022 in Ypsilanti. Dr. Violante moved from the west side of the state to the Ann Arbor area because of its diversity.
Most small businesses take two to three years to break even – but thanks to a robust business plan and marketing strategy, Collective Culture Health and Chiropractic broke even in just 3 weeks of operations and continues to grow at a fast pace! Dr. Violante has plans to expand soon and hire additional staff as the business grows, and is grateful for MWF's Endurance Loan Program, "I knew that I had a business that could provide physical relief and healing to so many people but I was finding it impossible to access the startup capital I needed for equipment and space to rent – if it weren't for the community foundation and MWF, I don't think I'd have this thriving business serving Washtenaw County".
This is the power of local investing. We look forward to sharing many more stories with you about how our impact investing practice is transforming lives in our area while contributing to the growth of our endowment.