January 26, 2022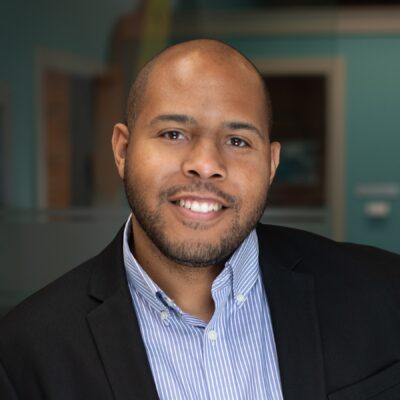 by Sean White, Former AAACF Impact Investing Manager
I am really excited to be engaging with you through my first blog as Impact Investing Manager at the Ann Arbor Area Community Foundation! I have always considered the Ann Arbor area my home, coming here first as a bright-eyed teenager enrolled at the University of Michigan's Ross School of Business. I then spent over a decade in philanthropy and capital markets, pursuing ways to utilize dollars to make systems, structures, and communities more equitable and just.
In the field, I constantly observed the need for capital to grow businesses and create new jobs, build neighborhoods that are economically and racially diverse, and improve outcomes for community members. The Community Foundation understood the gap and committed to leveraging its resources for greater impact across Washtenaw County – I'm proud to embark on this journey with AAACF and look forward to the important work we'll do together.
I'm now rounding the corner on my second month, and while wisdom suggests that it takes between three to six months to settle into a new job,, there are a few things that have already become abundantly clear, even in a few short weeks.
First, the Community Foundation is home to a wonderful group of staff that diligently work to ensure Washtenaw County is a place where towns and individuals thrive – and we have fun doing so!
Second, a collection of thousands of generous supporters over the past six decades have laid a foundation that is spearheading so much good in our community.
Third, for us to achieve the kind of impact we aspire to have across Washtenaw County – enriching the quality of life for families and neighborhoods – it will require us forming a strong, coordinated web of relationships and working together.
When AAACF committed to leveraging our assets to invest locally and focus on equitable access of our collective community wealth while continuing to significantly grow the endowment, we believed that our pledge would lead to stronger small businesses, healthier kids, more living-wage jobs, opportunities for wealth-building, and better quality of life for Washtenaw community members.
Those goals are all attainable. And to reach them, we will need to collaborate in ways that bring together local governments, colleges and universities, K-12 schools, health systems, banks, real estate developers, nonprofits, entrepreneurs, and investors. And so much more.
Over the last couple of months, I have met with many folks representing these areas and learned about the tremendous work being executed every day to help people. In every one of those conversations, it didn't take long to observe how passionately individuals and organizations in Washtenaw County are responding to many of the challenges that have remained evasive here, and to newer issues that have emerged from or been exacerbated by the pandemic.
I am incredibly energized by the possibilities that lay ahead for all of us, and resolute that the path to seeing and experiencing better in our community includes all of the players in our local ecosystem continuing to cultivate relationships and becoming even more strategic, innovative, and empathetic.
As I continue adapting to this position, I am certain to encounter new insights, fresh ideas, and differing perspectives. But I can confidently say that one thing will remain: the road to a more equitable, just, and thriving Washtenaw is best traveled together.
Want to connect for a personalized conversation about joining us in this work?
Email me at swhite@aaacf.org